SUSTAINABLE MANUFACTURE SYSTEMS TOWARDS NOVEL BIO-BASED MATERIALS
SUSTAINABLE MANUFACTURE SYSTEMS TOWARDS NOVEL BIO-BASED MATERIALS
The GREEN-LOOP project addresses novel bio-based materials solutions leading to new manufacture tools, energy efficiency improvements and sustainable value chains.
Three innovative bio-based materials will be designed and optimised by the implementation of three value chains:
multifunctional rubber panels with fire resistance and vibrational applications
bioplastic bottle closures for oil and fruit juice
wood composites bearings for plastic injection machines
The value chain of each product will be optimised from raw material source to End Of Life of products, ensuring the circular economy and all manufacturing lines will be retrofitted to adapt to the new enhanced bio compoundings using Artificial Intelligence.
Sustainable Innovation Pilots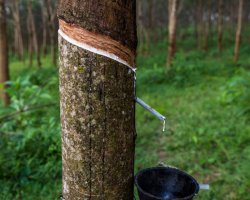 WOOD COMPOSITES
VALUE CHAIN
Boosting the bio-based materials in new markets for different industrial sectors and reducing the cost of manufacture.
Creating new knowledge in manufacturing tools and equipment, disseminating it among the scientific community and giving input for further research solutions.
Making GREEN-LOOP R&I results work for society and delivering a better understanding of the role of bio-based materials manufacturing in reaching climate neutrality by 2050.
Ensuring a lower environmental footprint and proposing an environmentally friendly production from materials sourcing to End Of Life – recycle, reuse, refurbish.
Environmental
contribution
A cluster of Horizon Europe projects is uniting to transform...
Read More